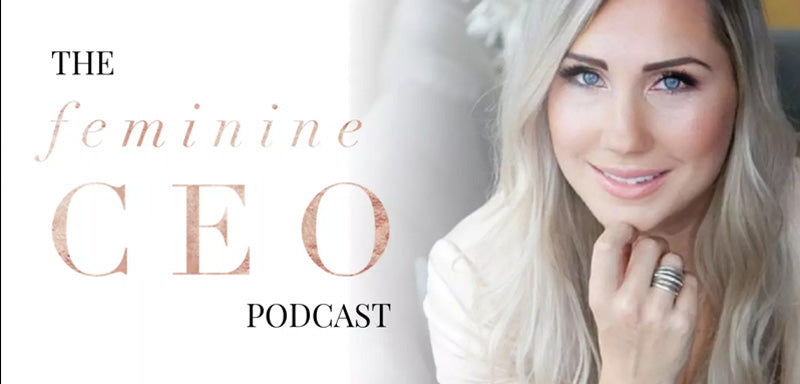 How to Stop People Pleasing In Your Business
Join Jessica as she interviews successful health coach and autoimmune expert, Dr. Maggie Yu, on how she's built a wildly successful online coaching program, putting 200 people through her program in just 1.5 years. Maggie and I discuss the "breastfeeding model" of codependency that is often created within a coach-client relationship and how this stems from the "disease to please," and what you need to differently starting immediately!
Click here to listen!
 
You're going to love how she shares her fiery no-nonsense advice and gory stories from the trenches of being a Feminine CEO who gets things done, while building a company based on her true values. This is by far the episode to listen to if you've been struggling to scale past the million-dollar mark and you need a kick in the pants so you can get out of your own way and create a powerful CEO mindset, and leave people-pleasing in the dust.
 
My favorite quotes from Dr. Maggie in this episode are: 
"When you're people-pleasing, "You attract people you can't possibly serve"
"The most important work we do is to actually invite and enroll the right client"
"The first work you that you have to do is in yourself"
"If you know your own worth, then it changes your motives"
"I teach people how to fish, I don't just throw fish at them"
"Pleasing is what ties your hands"
To check out Dr. Maggie and her proven Autoimmune Program check out:
https://drmaggieyu.com/
More of Jessica:  
https://www.linkedin.com/in/jessica-riverson-993910/  
https://www.instagram.com/jessicariverson/
https://www.youtube.com/channel/UCn6LyoC1FfDki4HpVOz_owA
About MY MD Shop
Dr. Maggie Yu is a Functional/holistic physician, trained at UCLA and in practice for 23+ years. She went into early menopause at the age of 36, later to find out it was related to autoimmune issues. She has received years of additional holistic medicine training and has practiced as a holistic MD for the past 12 years.

MY MD Shop is an extension of Dr. Yu's education, research, and results - holistic supplements and solutions that help balance hormones and blood sugar levels, address food sensitivities and vitamin and mineral deficiencies, reduce chronic pain and hair loss, improve gut health, and improve overall health and wellness for those with autoimmune disorders. 
---